Skip to Content
Teeth Whitening in St. Peters, MO
Let the team at Comprehensive Family Dental make your dream of a picture-perfect smile a reality. If you have stained teeth from aging, drinking coffee, or smoking, we have a whitening system for your ideal, healthy smile. At Comprehensive Family Dental, we want you to show off your pearly whites! Our clinic offers a wide range of teeth whitening services to help you brighten and whiten your smile. Depending on your needs, we will help you to choose the service that fits your lifestyle and budget the best. Book your appointment with us today and get closer to that bright and shining smile that you have always dreamed of!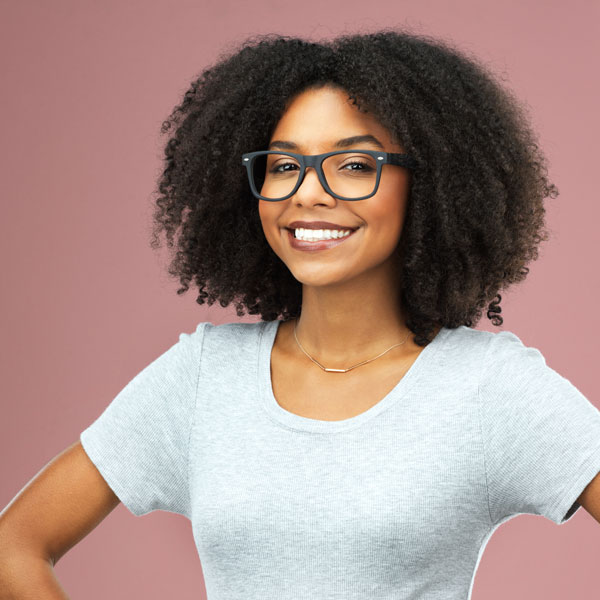 What Causes Tooth Discoloration?
As the outer layer of your tooth enamel is worn away by aging, coffee or tobacco, your dentin—the darker tissue of your teeth—can be become exposed. Because of the protein in your teeth, food particles are naturally attracted to the tooth's enamel and can cause your tooth to stain. Foods such as tea, coffee, berries, and soy sauce are known to stain teeth. As time goes by, your teeth become more vulnerable to food stains and become more absorbent. Other factors may cause your teeth to stain, including dental fluorosis which ranges from mild to severe. Dental fluorosis, which is caused by taking in too much fluorine, appears as white or brown markings on the tooth's enamel, changing the appearance of the tooth's surface. Fluorosis can be common in children and is caused by consuming too much fluoride over the period of time when their teeth are forming. To avoid fluorosis, it is important to teach your kids healthy oral habits such as using the right amount of toothpaste and mouthwash, as well as teaching them to spit and not swallow after brushing.
Why Whiten Your Teeth With Us?
At Comprehensive Family Dental, the whitening procedures that we perform reverse discoloration of your teeth from aging, tobacco, or food stains. There are many tooth-whitening toothpastes, mouthwashes, and over the counter kits, but they are not as safe and effective as an actual in-office whitening. In addition, although they may be moderately effective in removing stains and whitening your teeth, commercial products contain abrasive substances that can dangerously strip your tooth's natural enamel. As another downside, they may not be effective for all stains, specifically brown or grey tooth stains. And for those with extremely discolored teeth or those who have had restorative procedures such as bonding, tooth-colored fillings, bridges, and crowns, over-the-counter, commercial products may not be effective. Avoid frustration and inefficient products and visit our office instead! Safe in our clinic, receive professional teeth whitening services for a healthy and white smile. Professional whitening is the most effective solution and can last as long as five years. If you've been self-conscious about gaps or missing teeth in your smile and you're looking for a reliable fix, don't hesitate to give us a call and schedule an appointment. Reach out to our office by calling 636-447-4080 at your earliest convenience!